A lengthy guide on how to start a career in politics
A guide for those who one day want to work in politics and government but aren't quite sure how to do it.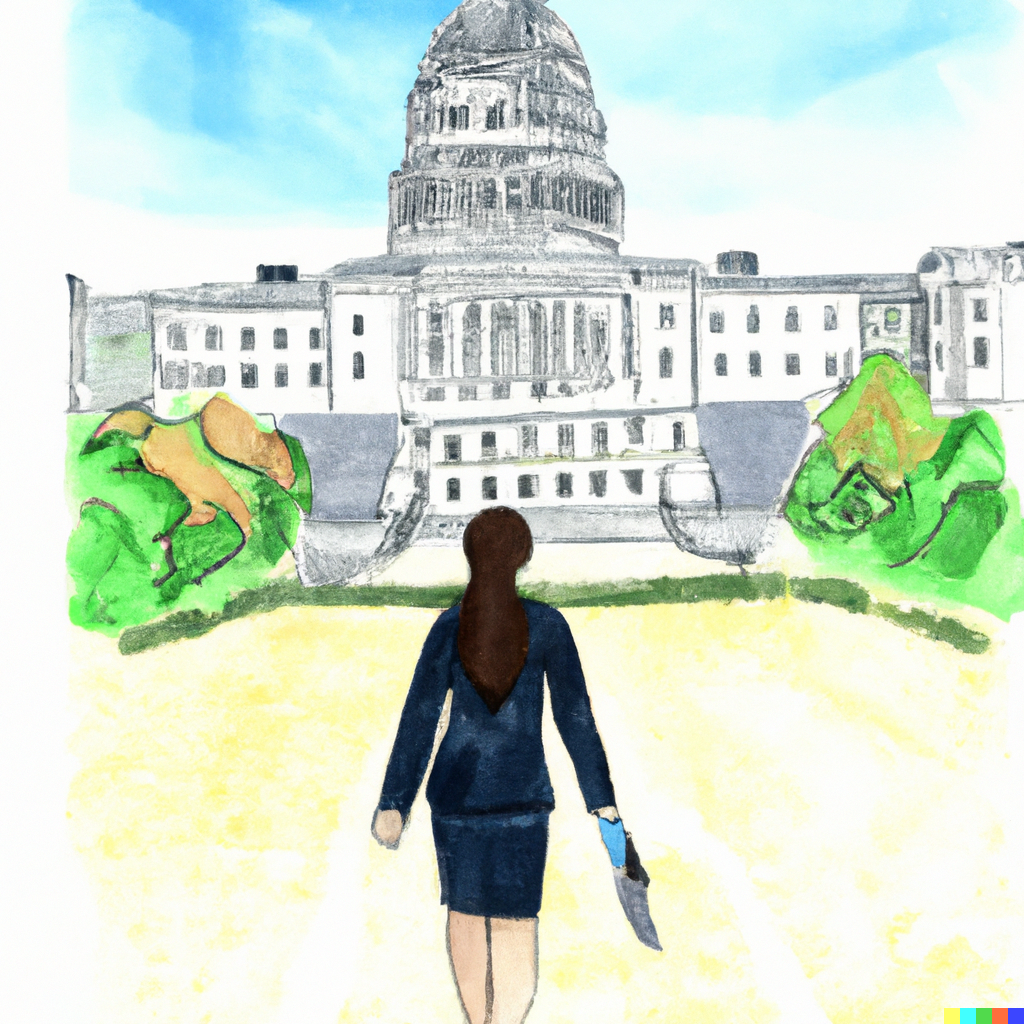 More than a decade ago, I was desperate to get a job working in politics. At the time, I was able to find some generic guidance in various pockets online. Occasionally, I'd get a chance to ask someone in the industry what they did to get where they were, but those conversations were typically brief. It would have been nice to have some sort of guide to help me figure it out.
What I've written is the guide I wish existed when I was younger. It's based off my own personal path as well as the experiences of peers that I've witnessed. Some people who read this might have differing opinions based on their differing experiences, so they might disagree with some of it. But I think this guide will be helpful for anyone trying to chart their path from the beginning.
There are two general career paths this guide will focus on: legislative staffer and campaign professional. They are the two general tracks that one can travel upon as they start a career working in politics and government.
I should note that just because you travel one path early on, you aren't necessarily stuck on that path forever. There are plenty of people who got their careers started in campaigns and transitioned into being a staffer for elected officials and vice versa.
Here is how this guide is organized:
1) The guide to political internships
 a) How to be an effective legislative intern
 b) Qualities of a good legislative intern
 c) How to network while you are a legislative intern
 d) Turning a legislative internship into a job
2) The guide to an entry-level campaign job
 a) Joining a campaign to get a job as a legislative staffer
3) The guide to becoming a political campaign professional
4) Conclusion
---
The guide to political internships
One of the most common routes to a political career is through an internship with a government office, typically one held by an elected official. This guide is written for people who ultimately want to work for an elected official; however, some of these tips will apply to those who want to work for a governmental department.
If you're attending college, it's highly likely your school has a structured internship program that can provide placement into a political internship. Going this route has some benefits. First, it will often allow you to receive credits you can use toward graduation. It may also offer a more comprehensive program outside the actual day-to-day internship, such as corresponding networking events with interesting guest speakers. There may also be additional instruction from the university to wrap around your on-the-job experiences.
However, going through your school may limit which office you get to intern for. Most of these programs have relationships with certain offices, and your legislator of choice may not be on their list. Or, the internships may be assigned randomly. If you're considering going this route, you should find out what this process looks like.
In my own experience, I went outside of the formal process. It felt a tad too bureaucratic, and I (correctly) felt I could land a decent internship on my own. I had to forego the chance to earn credits to do this, but I felt the right experience was more valuable than picking up 3 credits over the long-term.
Here are the steps I would suggest taking, assuming you want to land an internship outside of your school's program:
Find the legislator(s) you'd like to work for. This may be based on who you admire, or whose office is geographically closer to you, what type of issues you want to work on (federal vs. state vs. municipal, etc.), or any number of other reasons that vary by person.
Call their office (e-mail works too, but you'll stand out more if you make a phone call) and ask if they offer internship programs. Most of the time, the answer is yes. If that's the case, ask who is in charge of the internship program and ask for their contact information. Even if that person ultimately tells you to submit an application on the website or some other process, I think it's still important to reach out and make that connection.
Send in a resume, and I would probably write an email expressing why you want to work for that politician and your overall interest in politics, and what you are hoping to get out of the internship. The typical cover letter format is generally boring and often simply repeats the information already in the resume. If you can put your own flavor on explaining why you want the internship, I think it would help stand out a bit more.
A quick note: the higher the office, the more competition there will likely be. On the other, there will also be higher capacity as well. So while more people will probably want a Congressional internship, they probably have higher capacity for taking on interns.
There are generally two options for people who want to do internships in legislative offices: the Capitol office (CO) and the District office (DO).
The CO is probably more fun, but the DO typically teaches you more about the blocking and tackling that needs to be done in order for a politician to be re-elected.
Working in a CO means you get to be around a lot of other interns who are working throughout the halls in other offices for other politicians, and there are often networking events structured for interns. There is typically more energy, especially when the chamber is in session. You'll have the opportunity to learn more about policy and the legislative process, and you'll get a better sense of how a CO operates and flows. You'll also interact with a larger number of paid staffers, and you'll likely encounter more elected officials. Most of these interactions will be superficial, but they're worth pointing out nonetheless.
Working in a DO often means more opportunities to attend events around the community, a more direct relationship with the constituents your office serves, and a chance to interact with the less interesting yet critically important tasks of casework and other critical constituent services that keep your boss popular and elected.
This does not mean these offices exclusively focus on these tasks. You can still learn about policy in a DO, and you can still learn about constituent services in a CO. It's just each is going to carry a stronger bias in either direction, especially when it comes to hands-on experience.
Other elected offices typically only have one office that performs the duties of both a CO and DO. For instance, working for a City Councilmember in a larger city will typically put you in an office that has to handle both the policy and constituent sides of the job.
If you're attending college in or near a city that serves as that state's (or nation's) capital, then you'll have a much better opportunity to work in a CO. If you're not, then a DO is likely your only option.
When you're an intern, I don't think it's a requirement that you share the same political party of the politician you are working for, and I've hired interns in the past who I know were the opposite party of our office. (Others might disagree with this approach.) In my experience, it was never really a problem. You do have to be comfortable with the idea of working on behalf of someone you may disagree with on a lot of issues. If you're not, that's totally understandable – it just means you need to land an internship with the party you feel comfortable with.
Once you reach the point where you get hired, however, you're basically committing to working for politicians of that party. So if your first paid job ends up with a Republican legislator, you should expect all your future jobs to be for Republicans. The same obviously applies for Democrats. So the sooner you pick, the better. This sounds straightforward, but it's common for young people to shift ideologies once they hit college. So just be sure you're standing on firm ground when making your decision.
On balance, you should do everything you can to get an internship for the office you align with politically. Because your growing network will likely align with that party, and your odds of getting a job with that party will be much higher. It just makes sense in a lot of different ways.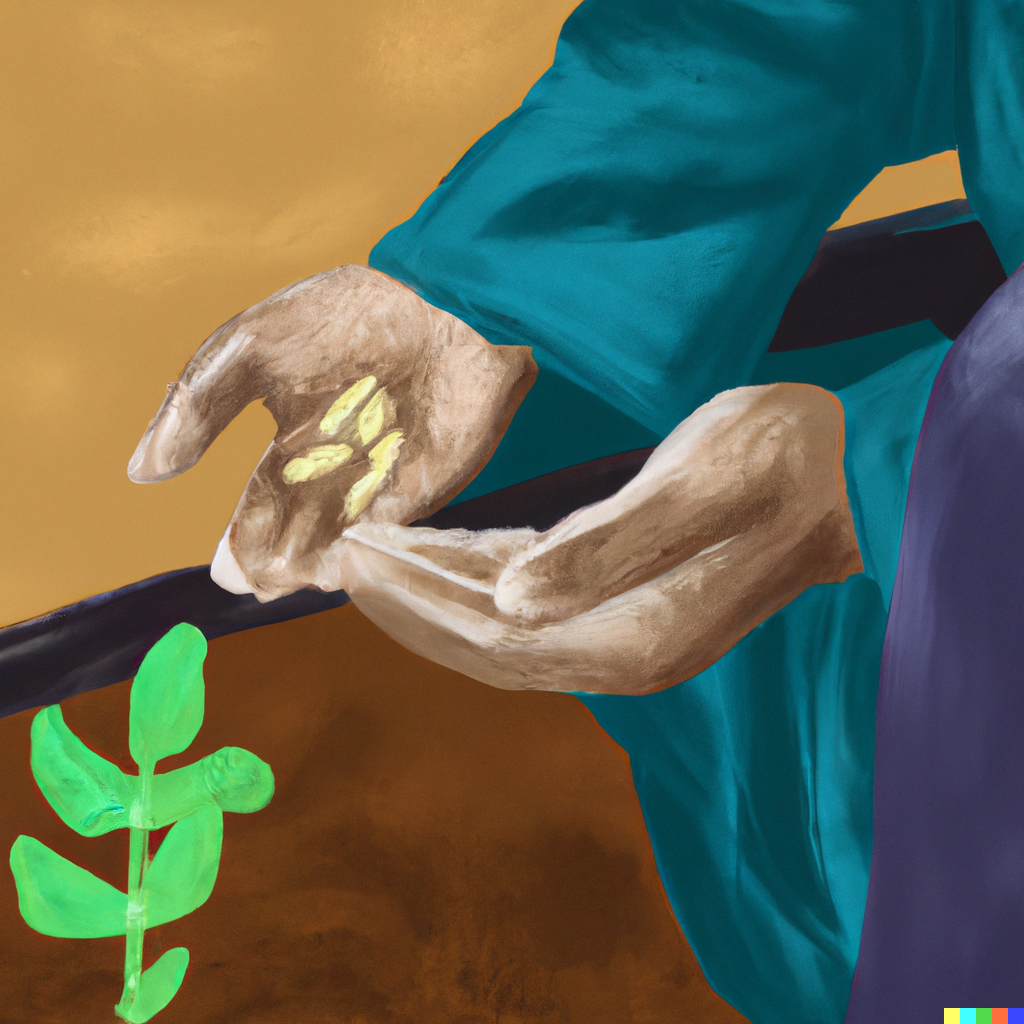 How to be an effective legislative intern
Once you've landed your ideal internship, how do you get the most out of it?
Below is a list of behaviors that I felt the best interns often showed, which are usually the same qualities that get you hired. I have excluded the basics such as "showering regularly" and "show up to things on time" because my presumption is that if you are reading this article you've probably already got those aspects figured out.
These are all behaviors that I think anyone can exhibit, regardless of their intellect, station in life, or prior work experience.
Make less work for your boss, not more - The best thing an intern can do is make the job of other legislative staffers (those who you will be working most closely with) easier, rather than harder. That means focusing when being taught a task, turning in work products that are generally free of errors (especially typos), and being willing to take on other tasks and show initiative.
Want to know what is not fun for a legislative staffer? Spending more time than usual training an intern on a given task because they didn't pay attention, then having the intern fail at that task due to lack of attention to detail, and then the staffer having to end up doing that task anyway due to lack of confidence that the intern will get it done right. They've just spent time training the intern, and now they're spending time doing a task they thought had been handled.
It's OK to ask questions if you have them. You should ask questions if you have them. But you should try to avoid asking a question every 5 minutes, especially if it's something that has already been explained to you, or if there are resources available to help you learn how to do it, such as other interns or documentation within the office.
Work hard - "Duh" you are probably thinking. But you'd be surprised how many interns show up to "check the box" and how relatively few really stand out. Politics as a paid job is hard work. Those who make hiring decisions know that. And if they have to hire someone, they want to hire the person they know is up for the task.
There are a lot of show ponies who want a career in politics. They look impressive and can often make people think they get stuff done, but they can only pull it off for a limited amount of time. The workhorses are those who actually end up working in politics over the long term. Sure, the show ponies can sometimes get their foot in the door, but they usually hit their ceiling pretty early on. So be a workhorse.
If you have downtime, ask the staff if there is anything you can help with. They may not always have something, but they will likely appreciate the offer, and will often take you up on the offer at another point in time if they know you are enthusiastic about taking on additional tasks.
You want to build a reputation as someone who is reliable. You want the staff to know that whatever is assigned to you will get done in a reasonable time frame. I have had interns where I thought, "Shoot, I need a summary of this issue written. I know [Good Intern] will get it done how I need it." I have also thought ""Shoot, I need a summary of this issue. If I give it to [Not as good intern] who knows when or if it will get done."
You obviously want to be Good Intern in this scenario. Because not only have you established yourself as reliable, but you'll probably get a chance to work on more interesting things, providing additional opportunities to shine.
Say "Yes" - This ties in with the above two points. You want to be the intern who always says "Yes" when they get assigned a task, or an invite to attend an event, or a meeting to sit in on. (It should go without saying that "saying yes" this only applies to work-related tasks, not nefarious, illegal, or inappropriate ones.)
This includes direct requests: "I need you to draft a letter about peanut farming," as well as suggestions: "If you're willing and able, you should attend this interesting political event!"
The obvious benefit to saying yes to direct requests is it shows reliability. The benefit of saying yes to indirect suggestions is it shows passion, interest, and a willingness to learn more.
This also goes for times when a staffer will ask the whole office: "Is there an intern who can help me with this?" Always try to be the intern who says "I can!"
Try to make every day as productive as possible - A good internship program should keep you pretty busy, but there are probably moments when you will have downtime. Either the office is slow that day, or your supervisor has been too busy to assign you your next task, or some other reason.
In these situations, you can do the following:
Take time to learn more about the legislative process, either by reading about it, or watching (or attending if you work in a Capitol office) a Committee hearing on a given issue.
Ask if you can sit in on certain meetings or phone calls that other staff might be participating in or conducting, just so you can get a better understanding of what their job involves. Sometimes you won't be able to, but there will almost certainly usually be opportunities where a staffer feels comfortable doing this.
Take time to research who you should be networking with and take time to draft email introductions to those people (more on this process further below)
Qualities of a good legislative intern
Beyond what I described above, here are some general traits you should aspire to exhibit:
Humble - There is a quote attributed to Isaac Asimov that applies: "Those people who think they know everything are a great annoyance to those of us who do."
Don't act like you know everything or are smarter than the people you are working for. I know you've taken a bunch of political science classes and have watched The West Wing eight times. You're prepared. But you don't know more than those you are working for, because they've been doing the job longer than you. Always assume there's something you don't know, and always assume you can learn something from those who you work for, because you almost always can. I was at one point that person who was confident they knew how it all worked. I quickly learned I was very wrong.
Humility is important because if you accept you have limitations on your knowledge and your abilities, you're going to have extra incentive to build up your knowledge and abilities. But the other reason is because nobody is going to want to help the career of someone who thinks they already know everything and thinks they are the smartest person in the office.
Curious - This ties in with what I wrote above, but you should approach the internship with a desire to learn as much as you possibly can about how an office works, about how the legislative process works, about your supervisors, and about how to succeed. Curiosity will lead to taking initiative, and passion will lead to a willingness to put in hard work. The people who work in your office will notice those things, and they will think of you the next time a paid position opens up.
Don't be a jerk - It is very easy to just be nice and polite to people. You can still be a high performer while being nice and polite to people. It will make you more pleasant and easier to work with. There are a lot of people who think the people who make it in politics are those that are jerks. Jerks can make it, but I think it's an easier path to be nice. I would extend that being nice isn't critical just when you're an intern, but it's an advantage over the long-term as well.
You can make tough decisions and tell people "no" without being a jerk about it. You can do it without yelling and screaming at people. As you move up in your career your decisions won't always make you popular or loved, but you can still be nice while being unpopular.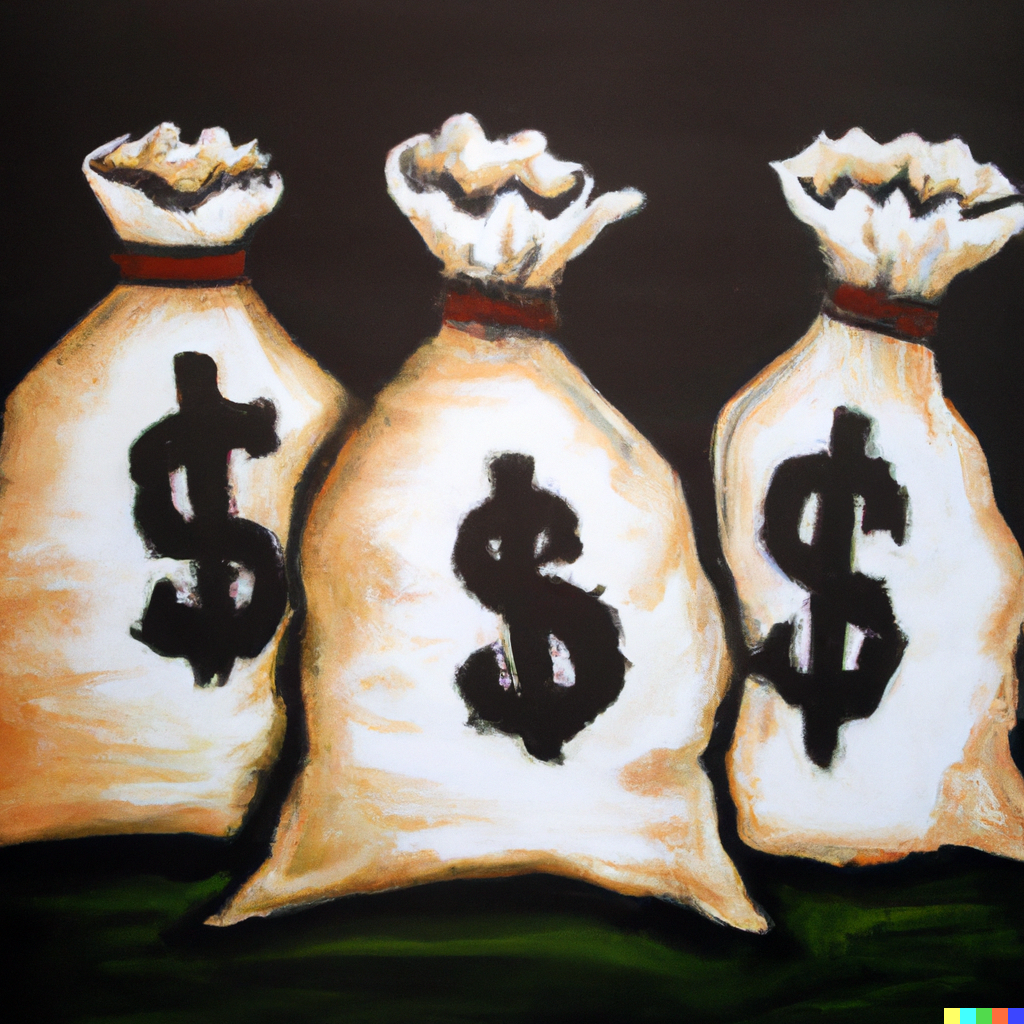 How to network while you are a legislative intern
Pretty much everyone you will be interacting with in your internship was probably in your shoes at some point: at a younger age, they too were someone who really wanted a career in politics.
Based on that fact alone, there is already some built in sympathy for interns that you can capitalize on.
I can guarantee you that 90% of the people you work for would happily spend 30 minutes or more meeting you for coffee to talk about how they made it to where they are and any advice they can give. It may take a month between when you ask and when it happens (if they are busy), and it may have to be in the early morning or after work, but most will oblige. And if they won't (for a reason other than "I have to work 16-hours a day"), then just shrug it off and move onto the next person.
This doesn't have to just be people you work with directly in your office. If there is a staffer in another office who has a cool job, it doesn't hurt to reach out and ask if they can meet. The absolute worst case scenario is you don't hear from them. There is no risk other than that. At no point has someone who receives a polite and thoughtful request for a coffee meeting responded with: "Wow, screw that person. I'll make sure they never get hired!"
There is an added benefit of meeting with staff from another office. That office may at some point have a job opening. And if you've already met with their staff, your resume is probably going higher up in the pile.
If you are fortunate enough to land one of these coffee meetings, what should you ask? Here are some suggestions:
Tell me how you got to where you are today
Is there a step you took in your career that you regret, and why?
What step(s) did you take that made the most important impact on getting to where you are today?
What's the best advice you have for someone in my shoes?
I would end the meeting with a question like this: "Is there someone you know who you recommend I should also meet with, and if so, would you be willing to do an introduction?"
I think this question is important for a couple of reasons. First of all, it shows the amount of initiative you are willing to take, which is usually a good quality to display. Second is that it allows you to further grow your network beyond your immediate circle and beyond what may seem obvious.
If your meeting went well, and it probably did (because you essentially gave this staffer 30-60 minutes to talk about themselves), they will usually be excited to help you succeed and connect you with someone they think would be helpful.
Is there a chance they say no? Of course. But more often than not, they'll think of someone, especially if you made a strong impact during the course of the meeting.
I don't think it's necessarily critical to ask if they are willing to make an introduction. The slight risk of asking them is, even if they say yes...they might forget. And then you have to awkwardly follow up and bug them a few days later asking again. Which isn't the end of the world, but it is awkward.
If you'd prefer to keep the situation more under your control, you could ask if it would be OK if you reached out to the recommended person on your own, but namedrop the staffer you just me with. The odds that they will be totally fine with this are also high.
---
Beyond taking the coffee approach, there are a couple other tactics you can take.
I would try to attend as many events as you can. These include both professional and social events. If possible, I would strongly recommend you attend them with staff or the elected official if they allow for it. This isn't always necessary, but it will help you more quickly get introduced to the people who are most relevant to your job.
In some offices, the staff will post or distribute a list of events happening that week that interns may be interested in attending. I would certainly consult that list, and if there is an event that looks interesting, you should ask about it.
If that list doesn't exist (in which case, you could volunteer to compile it!), I would make it part of my routine to ask a staffer each week or two if there are any events coming up in the near future they would recommend you attend, and/or if there are any events the staffer plans to attend that it would be permissible for you to accompany them.
Depending on the size of your office and the approachableness of the elected official, the staffer may know of events the elected official is attending where it would be good for you to attend.
I would encourage you to make your own business cards, assuming your office is unable or unwilling to print cards for interns (and if they are willing, definitely take them up on the offer). There are a couple of ways you can do this:
1) Some legislative offices have generic business cards with the name of the elected official and the contact information for the office. Ask if you can take a bunch of these for your own use. Print out labels with your name and email address printed on them, and stick them on the back of the card. By having the official office information attached to yours, it gives your name and contact information just a bit of extra weight (even if people ultimately know you are an intern). I would be sure to get permission before you do this, but it's unlikely you'll get told "no."
2) Make your own business cards. Put your personal contact information on them and put your title as "Legislative Intern" or "Aspiring Political Professional." You can get a few hundred cards for not very much money online. It's worth the investment, if you have the money. If you meet someone important, you can exchange business cards. It's not typical for an intern to have their own marketing channel (even if it's just a business card), meaning you will likely stand out a bit.
I would try to set a personal goal for how many business cards you either want to collect or distribute for a given event and try to hit that goal. It's easy to sometimes blend into the wall at these events, particularly if you are on the shy side. If you force yourself to network by setting a personal goal, it can help (and maybe even make the process a bit more fun).
At the end of each event, I would be sure to send an email to everyone you met. If you're feeling strapped on time, at least send them to people who you think will be important to know moving forward (although I've often found it's hard to know who will be important in the future, so it's always better to cast a wide net if you can).
If you think a certain person is especially important, you can even consider sending them a follow-up "nice to meet you" card. If you want to take that approach, you can bulk order generic greeting cards for this purpose. But this too requires an investment in cards and stamps.
I think too much is written about networking that focus on quantity rather than quality. In my opinion, I would focus on people you are genuinely interested in knowing and learning from. Mainly because it will be more enjoyable rather than feeling like a job.
If you're able to genuinely enjoy the process of getting to know and meet people, it's going to show when you interact with them.
Sometimes, you can fairly easily detect someone who is networking for the sake of networking. Their follow up messages will feel generic, and they are a bit easier to dismiss. But it's hard to fake genuine enthusiasm, and I can usually tell when someone is genuinely passionate and interested.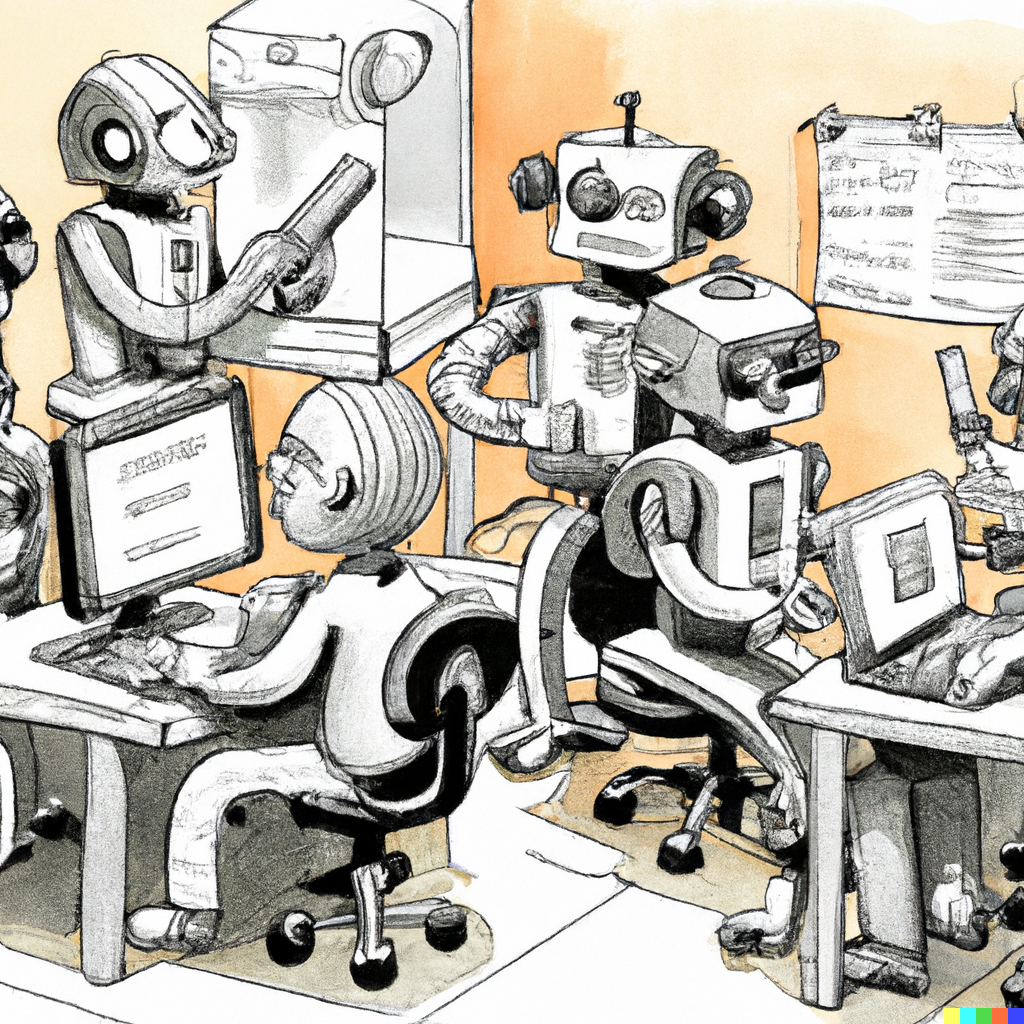 Turning a legislative internship into a job
There's clearly a point behind having an internship: to eventually turn it into a job.
What can be frustrating about this process is the simple fact that there are typically more interns who want jobs than there are available positions.
Fortunately for you, because you've been such an awesome intern who has built a deep contact list, you'll have a leg up on your potential competition.
Interns typically get hired in two ways:
a) The office they work for has a position open up. If the intern has been doing quality work for that office for a decent amount of time and has made a good impression, it's easy (both logistically and culturally) to hire them for that position.
It isn't always this simple though, because sometimes the window of the internship doesn't overlap with the window of the position being available.
Positions don't open up that often. Once your internship ends, you can often be forgotten about after a couple of months, especially if a few interns have been hired since then. So be sure to keep in touch with the staff to stay on their radar.
b) A position opens in another office, and that office has been made aware of a superstar intern (and hopefully it's you!). When interns are very good, typically their supervisors want to see them get hired, and so they'll speak your praises to other offices. Sure, sometimes those other offices will just hire one of their own internal interns, but sometimes they may not have any on the roster who they feel can handle the job (or at least handle it as well as they believe you can).
Option B is much more prevalent in Capitol offices, due to the close proximity of each office and staffer to one another.
The issue of timing brought up in Option A really can get frustrating. For those who might have an internship during a summer before going back to college, you'll likely be long forgotten by the time you graduate and need a job. Even if you've kept in touch throughout your final year of school, you can't necessarily wait around after you graduate for a position to open up, because you'll have bills to pay. Some people are able to take a risk and take on unpaid or low-pay internships after they graduate, but not everyone has that ability.
Ultimately, if you weren't able to land a job during the duration of your internship, or in the immediate time afterward, you'll need your former boss(es) to keep an eye out for opportunities. If you've been a good intern and they know how much you want to work in politics, they'll likely be happy to do this.
What other routes can you take to getting a job working for an elected official? Working for a campaign is another route you can take.
---
The guide to an entry-level campaign job
How should you go about finding the "right" campaign to work on? It depends on a few factors. If you are joining a campaign because you want to work as a staffer, you'll likely have a different approach than if you wanted to become a campaign professional.
As a quick note, a lot of the qualities and tactics described in the internship section above will also apply to working on a campaign.
Joining a campaign to get a job as a legislative staffer
Some people have an interest in working for an elected official in a specific political office, such as Congress or the State Legislator. If this is you, then you have the chance to pick a campaign for a candidate running for that office.
All things being equal, you should try to join a campaign that has the greatest odds of winning and join it as early as possible. This has some practical difficulties, however. The campaigns that have the greatest odds of winning are usually those that fill up the fastest. Ultimately, those who are willing to take on more risk are those who increase their chance of getting a job if the candidate is elected.
By joining a campaign early on, it allows you a greater amount of time to gain experience, bond with the candidate, and display loyalty. The candidate knows you've take a bit more of a risk by joining their campaign when the odds were less certain, and that type of risk is typically rewarded. If the candidate is seen as more of a long-shot, then there will likely be fewer people trying to work for them early on. If a candidate is viewed as a favorite, there will likely be more competition for jobs if that candidate is elected.
You might be wondering: "How do I find out who is running for office and how do I know if they have a chance to win?"
If you know anyone in your local political world, you could start by asking them. But let's pretend you're starting completely from scratch.
You should start by reaching out to your local political party. Many counties will have their own Republican or Democratic party organization, and certainly every state does. I would start by contacting them and asking what campaigns might be looking for help.
Depending on your location, there is also likely a nearby chapter of the College Republicans or College Democrats, or if you're no longer in college, the Young Democrats or the Young Republicans are an option. You should explore joining one of these organizations, because they can often serve as a pipeline into local campaigns.
If this is your first experience on a campaign, you will have to start with an entry level position. For campaigns with fewer resources, this means you'll be a campaign volunteer. For campaigns that are reasonably funded, you'll likely get a job as a precinct walker.
Whether you are paid for it or not, it's likely your main job will be as a precinct walker.
What does this mean? It means you'll be walking precincts. Day after day. Hour after hour. You'll be knocking on doors and trying to win voters. It can be difficult. But it is politics at its core, and it's a job that 99% of political professionals have had to do at some point in their time, either paid or as a volunteer. Also, if you ever want to be a politician yourself, it's great practice.
You'll get barked at by dogs. You'll be drenched in sweat. You'll get yelled at by voters. You may be thinking: "Why would I ever want to do this?"
Campaigns are insanely chaotic, fluid, and unpredictable. It's in those conditions that opportunities can present themselves to high performers.
I have seen a campaign where a person started as a precinct worker and finished the campaign as the Deputy Campaign Manager.
A campaign is a lot like a startup. You are building an organization from scratch. You are finding office space. You are trying to raise money. You are trying to sell a product (the candidate). And you need to hire people to help do all that.
The only difference – and it's a big one – is that the organization has a scheduled and anticipated end date: the day after the Election.
A number of times I have seen a campaign grow – because it picked up steam and was able to raise more money – and the campaign manager is scrambling around trying to hire more walkers. And then they realize that they need someone to manage all these additional precinct walkers. But there are only two months until the Election, and all the other field directors have already been hired by other campaigns.
So the campaign manager looks around with a panic in there eye and sees you, the person who has been walking precincts all summer and knows everything about the district: which neighborhoods have the most hills, which streets have the most dogs, and which blocks have the most lawn signs. So the campaign manager gives you a field promotion. Congratulations, you're now the Field Director! Go get those Craigslist ads going to get more precinct walkers hired and in the field!
Then a month goes by and you've got that precinct program functioning like a machine. Meanwhile, the person that your campaign manager hired as their Deputy isn't living up to expectations. The campaign is about to hit the home stretch. The campaign manager knows how hard you worked as a Field Director. They see how well you're running that program.
There's more stuff he needs help with that's falling through the cracks under the current Deputy Campaign Manager. So the Deputy gets fired. You get promoted again! You're still running the field program, but you've picked up even more responsibilities (and money!). You will have no life for the next month as election day gets closer. But everyone in the organization is aware of what you've done.
Guess who the first person the candidate will call with a job offer if they win on election day? Probably you. Will it be a top-level job? Most likely not. But you'll have your foot in the door with someone who you've shown intense loyalty for and who has seen your capabilities first hand.
The scenario described isn't the only path you have to go down if you hope to get hired. It's just an extreme version of one. I have seen elected officials hire the two best precinct walkers (either in terms of skill or hours worked), I have seen them hire the person who brought the most energy and tenacity to the campaign, and I have seen them hire the person who had good ideas or suggestions. It all comes down to the politician and what matters to them. The important thing is to just be performing well within the operation and giving yourself a chance.
Sometimes your campaign won't win. It happens. It sucks, especially since it's something you put a lot of time and effort into. If you've been an effective and hard working campaign staffer though, usually another campaign employee finds a place for you. Generally, your campaign manager or other campaign professionals will try to look out for those who gave so much, and will try to find a spot for you either working for a politician they know who just had a job open up, or for another campaign that's about to start.
---
The guide to becoming a political campaign professional
There are some people who there who have no desire to work on the legislative side of politics, or they thought they did but got hooked on campaigns after working on one.
The day after Election Day is a weird day for campaign staff. You wake up expecting to have multiple emails about various crises, perhaps several phone calls before 8am, and a list of things on your brain that you are stressed about or need to get done that day.
The day after Election Day, none of that comes. It can be eerie. As the days go on, and as you start to remember what it feels like to relax again, you start to miss everything. Yes, it was stressful and the hours were long. You probably ate terribly. But there was also always a challenge to overcome and a unique set of problems that required solutions. While it sucks at times, it can also be incredibly rewarding. If your candidate wins, it's extremely satisfying.
So it's not a big shock that many people choose to dedicate their professional life – at least during their younger years – to working on political campaigns.
Being a true campaign warrior has its own challenges. For one, if you truly want to make it your profession, you shouldn't ever sign a lease longer than about three months. When one campaign ends, there is always another one, somewhere, that probably needs help.
You might work on a campaign in Florida through November, take the holidays off, and hop on board a campaign to fill a seat in a special election in Montana where Election Day is in April.
After that, you might start the next cycle hopping aboard a campaign for Governor of Colorado that will end the following November.
I have known countless people who have basically lived this lifestyle for the entirety of their 20s. They never lived anywhere longer than a few months. But they acquired an insane amount of campaign experience, and they likely know more about political campaigns than anyone in the country.
If this lifestyle sounds compelling to you, here are the types of roles you can aspire toward as you work your way up the ladder of a campaign professional.
Campaign Consulting
The campaign consultant is typically what people think of when envisioning political consulting. They are the lead strategist who provides overall campaign strategy, resource allocation, messaging, and other strategic facets of the campaign.
Within the "consulting" title, there may be several different types of consultants. The main types are:
Direct Mail Consultant - This type of consultant typically provides specialized advice and execution regarding the campaign's direct mail program.
Media Consultant - Similar to the direct mail consultant, the media consultant advises on strategy for TV and digital media, including placements and production of the media itself.
Pollster - A pollster is highly trained in the use of data and statistics and can provide both qualitative and quantitative analysis of the campaign and provide advice aided by conclusions derived from the research they conduct.
General Consultant - This is the "primary" or "lead" consultant who directs the overall strategy of the campaign itself, and often serves as the coordinator of all the other consultants. They may often be the person who hires the other consultants. While all the consultants work as a team, you could view the general consultant as the team manager.
Most campaigns don't have this entire array of consultants. It's generally only those for statewide office or President that have this many consultants, but it's not necessarily rare to see a similar lineup in competitive, well-funded Congressional or legislative races.
Most campaigns lower down the scale will only have a general consultant who will generally be able to coordinate all the above activities in-house.
Generally, those who spend their careers working as a campaign professional aim to eventually work as a consultant in some capacity.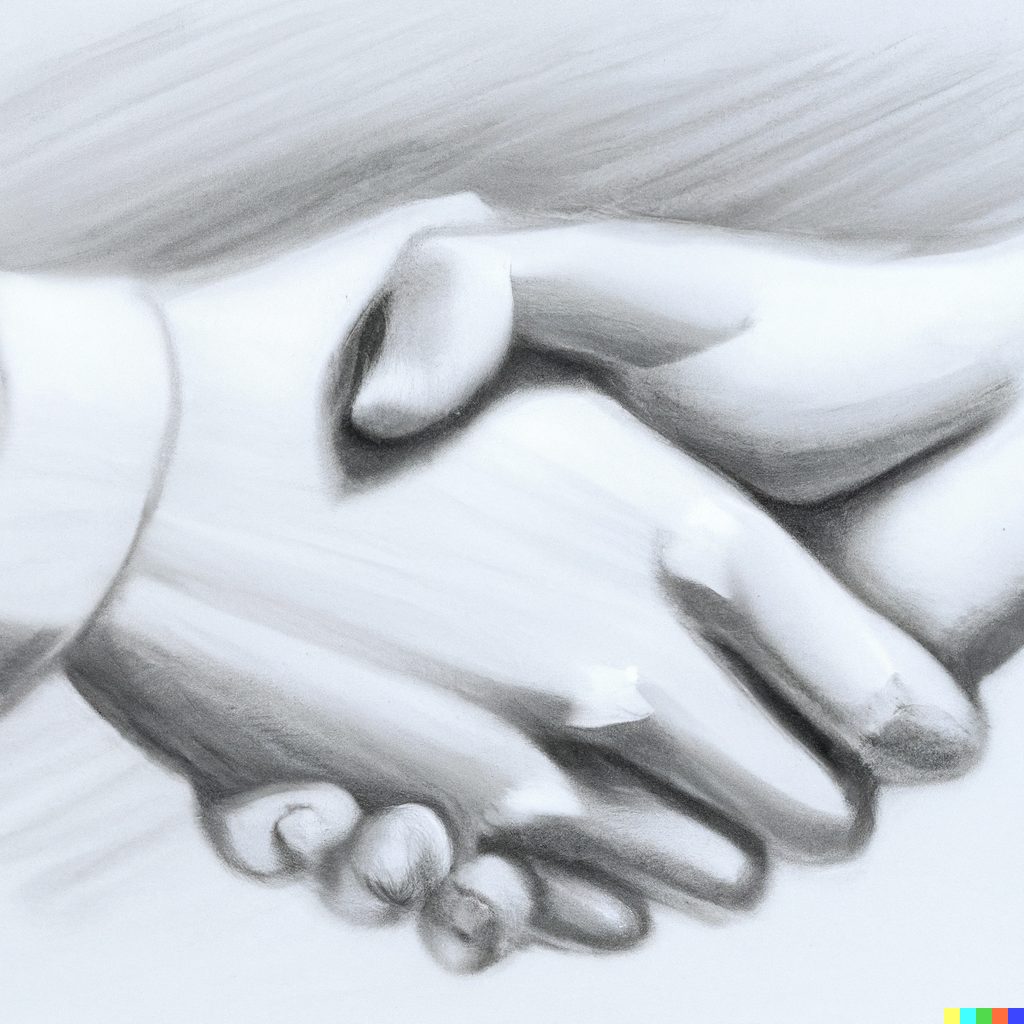 Campaign Management
This is probably the most commonly known. "Campaign manager" is a title that almost everyone has heard about. The campaign manager is a combination of operations and strategy. They have to operate an organization – sometimes made up of dozens of individuals. This means working within a budget, making hiring and firing decisions, and trying to maximize performance among staff.
They are also typically required to execute the strategy developed by the consultant, and often provide input on the campaign strategy. Additionally, there are many day-to-day problems that require immediate strategic responses that either don't rise up to the level that the consultant would need to deal with them, or they require a response sooner than a consultant would be able to respond.
Larger campaigns often have both a Campaign Manager and a Deputy Campaign Manager, the latter of whom will likely handle more of the administrative/operational side of the campaign.
A campaign manager can eventually work themselves up to a consultant. Those who have legislative experience also may end up serving as a Chief of Staff or senior level staff to an elected official who may favor staff with relatively more political experience.
Communications Director
Many well-funded campaigns will have a staff member responsible for communications, primarily focused on promoting a candidate's message to the media via traditional methods and/or social media. The communications director will typically assist with developing a message, interacting with reporters, and assisting in executing the overall campaign strategy as it relates to earned (free) media.
A communications director may often eventually find work as a Press Secretary for an elected official, or can eventually land a well-paying job in corporate or organizational communications.
Field Director
A field director is typically responsible for managing the paid and volunteer field program, which for larger campaigns can include dozens of paid precinct walkers and possibly hundreds of volunteers.
This role includes hiring and training precinct walkers, managing various scripts and other voter messaging, tracking field data, and generally executing the overall field strategy devised in consultation with the campaign manager and consultant.
Field director's often eventually become campaign managers, or can launch their own company providing field services to multiple campaigns per cycle.
---
There may be other positions that exist in certain campaigns, but these are the primary categories. Each track opens up different career possibilities, and I know multiple people who have started their own consulting business focused on each of these strategies that includes campaigns, organizations, or businesses as clients.
Conclusion
It's likely this guide could be longer than it already is, but hopefully it provides helpful guidance to those who are passionate about eventually working in politics and government, but aren't quite sure how to do it.